As the country has shifted to virtual learning, it looks likes the College Board, the organization behind Advanced Placement has issued new guidelines for schools effected by COVID-19 closures. The most telling one is that all exams will now be digital, 45 minutes long with a heavy concentration of early semester learning.
Now that students will be taking the abbreviated tests at home using a a computer, tablet, or phone; there will also be concessions for students who do not have technology with photographing handwritten work as an option, according to the new guidance.
Each test will be offered on two dates with, "topics and skills most AP teachers and students have already covered in class by early March," the College Board said.
The response from both parents and students has been mixed with parents praising the decision and students wondering how students without internet access and extenuating circumstances will fair.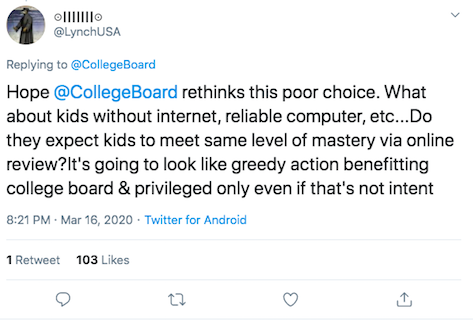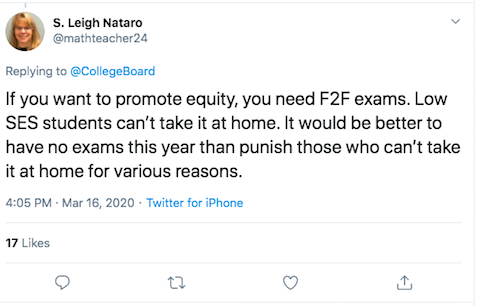 College Board will make the following changes:
-To help prepare students, the College Board is offering free daily AP review sessions with some of the best Advanced Placement teachers in the country teaching them.
-Each AP online exam will take less than an hour and focus only on the content most AP classes were able to cover by early March.
-Each AP online exam will only have free-response questions—no multiple choice.
-If you'd prefer not to take a 2019-20 AP Exam you've registered for, you can cancel for free.
-The two week window runs from May 11 through May 22 and every AP exam has its own dedicated time slot.
-The makeup window will be from June 1 through June 5 where some exam slots overlap. Visit the 2019-20 AP Exam page for more details on the exam.
-There are now free review sessions on YouTube for all 38 AP subjects.